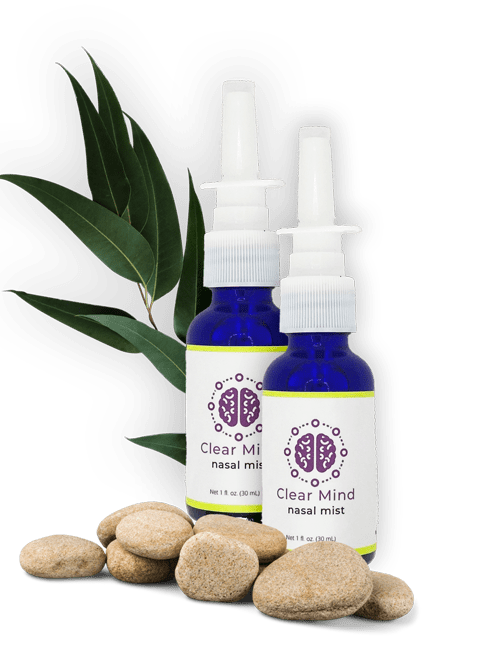 Never really getting anything accomplished. Forgetting why you went into the next room. Tackling tasks with an inability to concentrate.
Add in a lack of motivation, being sad more than usual, and not feeling up to do anything every day – it's no wonder you're in a mental funk!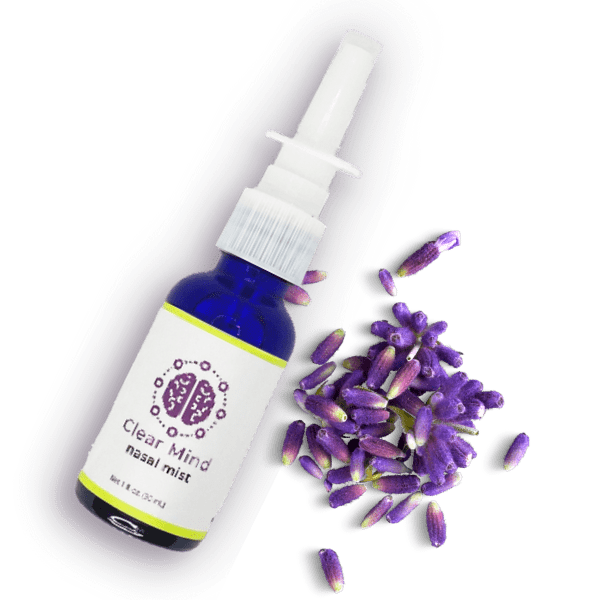 And doctors are just starting to talk about it. (Remember when discoveries about gut microbiome and digestive tract influencing the brain became popular? Get ready for the conversation to start focusing on the nose microbiome).
Our brain is actually protected by a filter called the blood-brain barrier. While it performs an important function in keeping your brain healthy, it can also cause challenges in treating some brain conditions when medications can't cross the blood-brain barrier. Unless you use your nasal passages.
The olfactory nerve (cranial nerve) goes through the cribiform plate in the nasal cavity and provides us with a type of "underground route" into the brain. This allows the molecules to gain access to the brain via the brain stem.
This "underground route" is below the limbic system. That means any information traveling this route doesn't go through the limbic system before gaining access.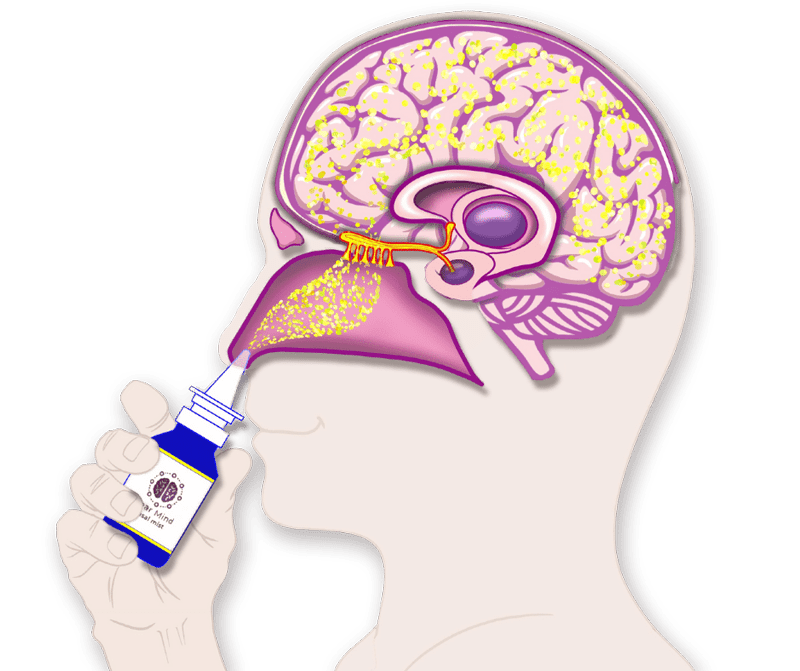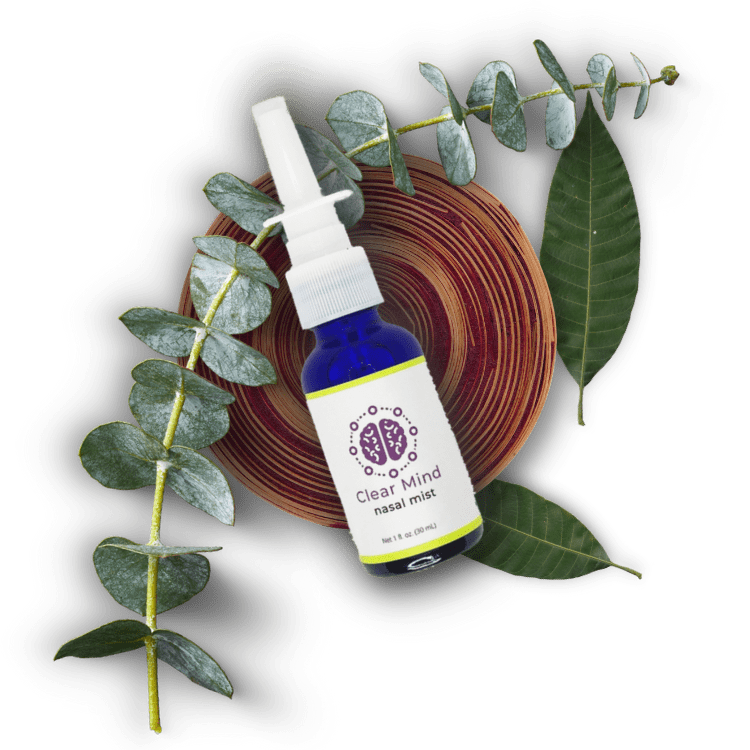 Bring Your Life Into Focus Again with Clear Mind Nasal Mist
Perfect for anyone struggling with Brain Fog, Parkinson's, neurodegenerative disease, or anyone who simply wants to feel clear-headed.
Reclaim your mental and physical well-being.
"My Mom Has Seen Some Very Positive Results In A Very Short Period Of Time. It Is Helping Her Sinuses As Well As Brain Fog!!! Thank You For Such A Great Product."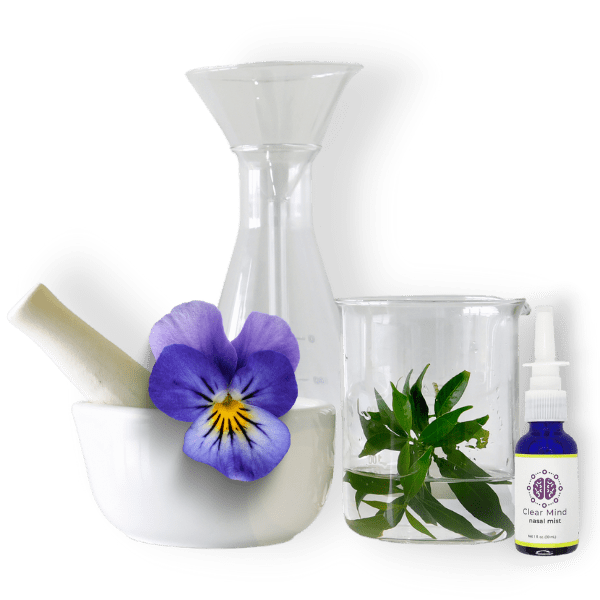 that went into the creation of Clear Mind Nasal Mist
Dr. Greg Eckel originally created the Clear Mind Nasal Mist to help his late wife with her neurodegenerative diagnosis – Creutzfeldt-Jakob disease (CJD) – in order to stop prionic activity. Prion proteins are known to cause neurodegeneration in the brain. Find out how his labor of love is now impacting the brain health of individuals around the globe.
Hi everybody. Dr. Greg Eckel, naturopathic physician, licensed acupuncturist. I want to tell you about Clear Mind nasal mist and the benefits. I dubbed it clear mind because my patients have reported that after a few uses they experience less or no brain fog!
I have a lot of patients that suffering brain fog and I was looking for a remedy. In fact, I actually developed it. I have a patent pending on the whole process. I have patients that use it in with Parkinson's Disease diagnosis. They're reporting back they have weakness of their voices in the after use. They are getting an improvement of their vocal cords and their transmission of their voice becomes louder.
I have folks that are using it to increase their focus and their alertness it will wake you up. I have folks that will use it before they travel as a preventative to one hydrate the mucous membranes of their nose, but to the ingredients in their HOCL and which is Hypochlorous Acid and DMSO (Dimethyl Sulfoxide). In addition to the essential oil blends are all protective.
HOCL is what our own immune systems secrete to surround viruses and bacteria.
DMSO has been shown to inactivate prions, which are mis-folded proteins at the root of many neurodegenerative conditions. HOCL as well has been shown to inactivate pre ionic activity in the laboratory.
And then I have a special blend of essential oils that are anti inflammatory to the nervous system.
And so it can really benefit you around your brain around alertness. Some folks are reporting benefits decreasing anxiety.
I hope that you find some good uses for it.
And please give us your feedback. Thanks!
I'm Dr. Gene Heely. I have been using Dr. Eckel's clear my nasal mist up and giving it to patients who've had a great result for multiple reasons, of course is great for biofilm up there in the sinus cavities. I use it to really enliven my brain so I can be sharper for my patients and my patients actually rave about it. So I'd like to personally say 'Thank you very much for giving me another tool in my arsenal.'
"I have been using Dr. Greg Eckel's Clear Mind Nasal Mist. I'm giving it to patients and have had great results for multiple reasons. Of course it's great for biofilm up there in the sinus cavity. I use it to really liven my brain, so I can be sharper for my patients and my patients actually rave about it."
DMSO
(dimethyl sulfoxide)
works as a chaperone molecule carrying the HOCL and essential oil into the body.
HOCL
(Anhydrous Chloride)
is a substance our immune system secretes to disarm invaders, research shows it inactivates prionic activity, disarms, and may eliminate biofilms.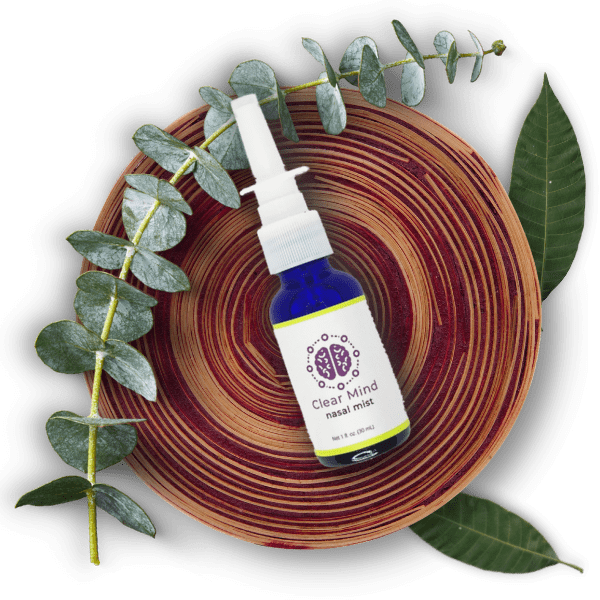 That can help with heightened mental clarity & focus – Patients have reported a reduction of brain fog and increased focus. Clear the cobwebs towards blocked concentration. Unlock creativity and mental focus in a few sprays.
Fast-acting energy & mood support – Ignite neurons to leave you feeling focused and in control. Calm your nerves and enjoy being present.
Many practitioners have received unsolicited feedback from their patients that their voices are stronger and easier to hear and understand!
Discounts be reflected on checkout when quantity is updated.
Shipping included to U.S. addresses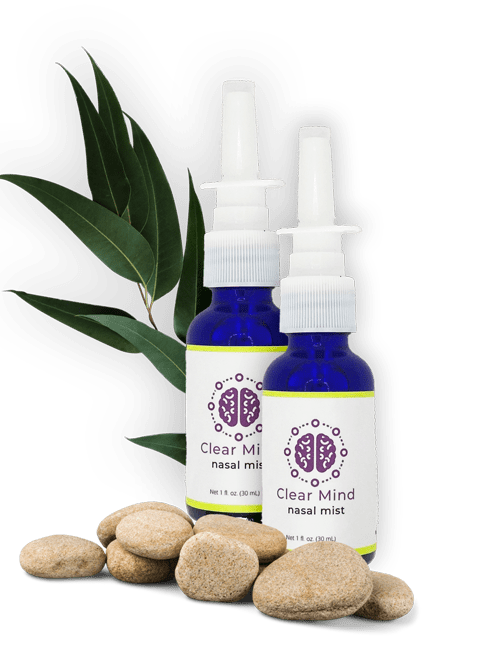 Our Clear and Confident Promise
We use the best ingredients in the right combination to support your brain health. Every time. Our patent-pending formula can't be found anywhere else and is supported by our customer service team to help answer any question you have.
All sales are final.
Disclaimer: These statements have not been evaluated by the FDA. This product is not intended to diagnose, treat, cure, or prevent any disease. Consult your medical professional before use.